Sting Biography
Born 2 October 1951, in Wallsend, north-east England, Gordon Sumner's life started to change the evening a fellow musician in the Phoenix Jazzmen caught sight of his black and yellow striped sweater and decided to re-christen him Sting. Sting paid his early dues playing bass with local outfits The Newcastle Big Band, The Phoenix Jazzmen, Earthrise and Last Exit, the latter of which featured his first efforts at song writing. Last Exit were big in the North East, but their jazz fusion was doomed to fail when punk rock exploded onto the music scene in 1976. Stewart Copeland, drummer with Curved Air, saw Last Exit on a visit to Newcastle and while the music did nothing for him he did recognise the potential and charisma of the bass player. The two hooked up shortly afterwards and within months, Sting had left his teaching job and moved to London.
Seeing punk as flag of convenience, Copeland and Sting - together with Corsican guitarist Henri Padovani - started rehearsing and looking for gigs. Ever the businessman, Copeland took the name The Police figuring it would be good publicity, and the three started gigging round landmark punk venues like The Roxy, Marquee, Vortex and Nashville in London. Replacing Padovani with the virtuoso talents of Andy Summers the band also enrolled Stewart's elder brother Miles as manager, wowing him with a Sting song called 'Roxanne'. Within days Copeland Senior had them a record deal. But the hip London music press saw through The Police's punk camouflage and did little to disguise their contempt, and the band's early releases had no chart success. So The Police did the unthinkable - they went to America.
The early tours are the stuff of legend - bargain flights to the USA courtesy of Freddie Laker's pioneering Skytrain; driving their own van and humping their own equipment from gig to gig; and playing to miniscule audiences at the likes of CBGB's in New York and The Rat Club in Boston. Their tenacity paid off though as they slowly built a loyal following, got some all important air-play, and won over their audiences with a combination of new wave toughness and reggae rhythms.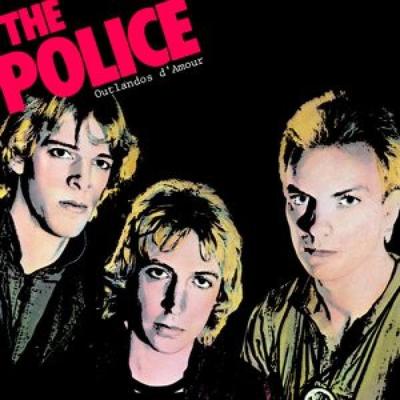 They certainly made an odd trio: guitarist Summers had a career dating back to the mid-60s, the hyper-kinetic Copeland was a former prog-rocker, and Sting's background was in trad jazz and fusion. The sound the trio made was unique though, and Sting's pin-up looks did them no harm at all. The band returned to the UK to find the reissued 'Roxanne' single charting, and played a sell-out tour of mid-size venues. The momentum had started. The debut album 'Outlandos d'Amour' (Oct 78) delivered three sizeable hits with 'Roxanne', 'Can't Stand Losing You' and 'So Lonely' which in turn led to a headlining slot at the '79 Reading Festival which won the band some fine reviews, but it was with 'Reggatta de Blanc' (Oct 79) that the band stepped up a gear.
Reggatta's first single, 'Message In A Bottle', streaked to number one and the album's success was consolidated further when 'Walking On The Moon' also hit the top slot. The band was big, but about to get even bigger. 1980 saw them undertake a world tour with stops on all continents - including the first rock concerts in Bombay - and the band eventually returned to the UK exhausted, for two final shows in Sting's hometown of Newcastle. Much of this groundbreaking tour was captured on the 'Police Around The World' video and a BBC documentary entitled 'The Police in the East'.
Within weeks, the band were in a Dutch studio recording new material but Sting's stock of pre-Police songs and ideas were wearing out. When 'Zenyatta Mondatta' was released (Oct 80) although it sold well and produced another number one single in 'Don't Stand So Close To Me' and a top five hit with 'De Do Do Do, De Da Da Da' a rethink was required. Sting later admitted that he felt 'Zenyatta' was the band's weakest album but by the end of 1980 the band were undoubtedly the biggest-selling band in the country selling out two shows in a huge marquee on Tooting Bec Common in London.
Changes materialised on 1981's 'Ghost In The Machine', a rich, multilayered album which was augmented not only by Jean Roussel's keyboards and Sting's self taught saxophone playing, but by particularly strong writing contributions from both Copeland and Summers. The album still had the now expected clutch of hit singles with 'Every Little Thing She Does Is Magic' making number one, the bleak 'Invisible Sun' reaching number two (despite a BBC ban being slapped on its video) and 'Spirits In The Material World' also charting, but it was a much darker and complex album than its predecessors and, to many, more satisfying.
During this period Sting took the lead role in Richard Loncraine's big-screen version of Dennis Potter's controversial play "Brimstone and Treacle" as well as in the BBC production "Artemis '81". In the late 70's he had appeared in a couple of movies - a minor part in Chris Petit's "Radio On" and an excellent cameo in Franc Roddam's "Quadrophenia" but "Brimstone and Treacle" was a major role and Sting took up a good deal of screen time opposite Joan Plowright and Denholm Elliot. The Police also contributed music to the movie's soundtrack and indeed Sting had a surprise solo hit with the track 'Spread A Little Happiness'. Also during this period he made his first solo appearances at 'The Secret Policeman Ball' benefits in aid of Amnesty International demonstrating a burgeoning interest in humanitarian causes.
Sting and The Police decamped to Air Studios in Montserrat to begin recording what would be their final studio album, 'Synchronicity', at the turn of 1983. The album was preceded by the release of a new single 'Every Breath You Take' (May 83) which immediately went to number one on both sides of the Atlantic and simply stayed there. Dressed up as a love song, the song was anything but - its sinister theme being one of obsession and surveillance. More than twenty years later, the song is one of the most played records on American radio having clocked more than seven million plays. With such a stand-out track the album couldn't fail and it duly took its rightful place at the top of the world's charts as the band started a spectacular stadium tour of the States, the high spot of which was a sell-out show in New York's Shea Stadium. Further hit singles in the shape of 'Wrapped Around Your Finger', 'King of Pain' and 'Synchronicity II' helped maintain the album's success, but despite the album collecting three Grammies awards, the writing was on the wall for The Police.
The band's tense relationship was slowly breaking down and after the Shea Stadium show Sting told the others that it was time to take a break. The 'Synchronicity' tour finished in March 1984 and the three went their separate ways. Copeland to movie scoring, Summers to guitar duets and jazz, and Sting initially to acting. A lead role in "The Bride" and supporting parts in "Plenty" and "Julia and Julia" followed before Sting picked up a guitar again. And when he did, it was not a bass.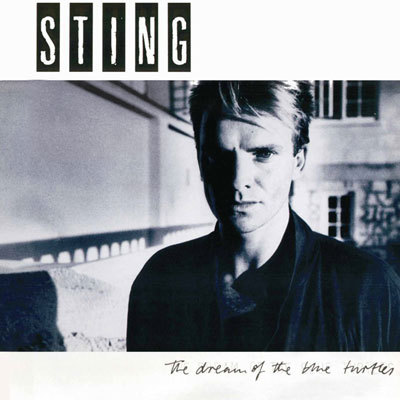 In June 1985, Sting released his first solo album 'The Dream Of The Blue Turtles' and it was a revelation. Featuring the cream of America's young, black jazz musicians - Branford Marsalis, Kenny Kirkland, Omar Hakim and Darryl Jones - the album showed that Sting had lost none of his songwriting ability by being outside of the Police camp. The new material had a more political stance - 'We Work The Black Seam' dealt with the miner's strike, 'Children's Crusade' with drugs, and 'Russians' with the West's demonisation of communism. He even wrote what he termed "an antidote song" to 'Every Breath You Take' in the shape of 'If You Love Somebody Set Them Free'. The album was premiered in a series of shows at Paris's Mogador Theatre - a period captured in Michael Apted's rockumentary "Bring On The Night" - and the band were magnificent. The success of the album, a solo appearance at Live Aid, and a well received world tour were proof that Sting had no need for the safety net of The Police - he had not only a retained a fan base he had started to build another one.
'...Nothing Like The Sun' (Oct 1987) was another strong collection of songs, containing perennial favourites 'Englishman In New York' and 'Fragile'. Sting even got himself banned from Chilean radio thanks to 'They Dance Alone', a haunting song that resulted from his meeting with some of South America's "Mothers of the Disappeared". Released shortly afterwards was a mini-album 'Nada Como El Sol' which featured several of the album's songs in Spanish and Portuguese, and which strengthened his popularity further in Latin America. His new band included Kirkland and Marsalis, Delmar Brown, Jeff Campbell and Tracey Wormworth, with Sting content to sing, dance and play occasional guitar. In mid tour, Sting joined the Amnesty International "Human Rights Now!" tour alongside Bruce Springsteen and Peter Gabriel for several huge fundraising concerts.
The loss of his parents in quick succession had hit Sting hard and one of the world's most famous songwriters was suffering from writers block. Returning to his childhood memories for inspiration, Sting produced 1991's 'The Soul Cages'. Depending on your point of view it was either impenetrably dense or his strongest work - only the listener can decide. The album still sold well, the title track collected a Grammy, and the live shows saw a stripped down rock band of Dominic Miller (guitar), Vinnie Colaiuta (drums) and David Sancious (keyboards) with Sting returning to the bass. During the tour a very popular MTV unplugged session was recorded in New York and this was followed by a small acoustic gig at a Wallsend Arts Centre some of which was released on the Acoustic Live In Newcastle set.
Sting and Trudie married in 1992, and bought Lake House in Wiltshire where the writing and recording of 'Ten Summoner's Tales' took place (Mar 1993). As upbeat as 'The Soul Cages' was downbeat, it was a remarkable album, and won universal praise from the critics. The album contained instantly likeable tracks such as 'If I Ever Lose My Faith In You', 'Fields Of Gold', 'Seven Days' and 'Shape of My Heart'. It also hinted at what was to come on later albums with its mix of musical genres and styles. During the inevitable world tour he found time to record a Stateside number one by performing with Bryan Adams and Rod Stewart on 'All For Love' from the "The Three Musketeers" soundtrack and to add another three Grammies to his awards collection. The following year saw the release of the retrospective 'Fields Of Gold - The Very Best of Sting 1984-1994' which included two new tracks 'This Cowboy Song' and 'When We Dance'.
During 1995 Sting was writing and recording songs for a new album, 'Mercury Falling' (Mar 1996) a release which showed an increasing tendency for him to risk commercial success by writing primarily to please himself and his band. Foregoing standard pop and rock fare, he was now writing country tunes such as 'I'm So Happy I Can't Stop Crying', bossa nova such as 'La Belle Dame Sans Regrets', gospel tinged material such as 'Let Your Soul Be Your Pilot' and songs in devilishly difficult time signatures like 'I Hung My Head'.
He was also becoming more involved in contributing songs to movie soundtracks - there had always been a demand for Police songs, but in 1993 he had been approached to write the theme song for "Lethal Weapon 3", and together with Eric Clapton and Michael Kamen he duly complied with 'It's Probably Me'. A reworking of The Police's 'Demolition Man' followed for the film of the same name, as did the recording of several jazz standards for the "Leaving Las Vegas" and "Sabrina" soundtracks. 'Mercury Falling' continued this trend with 'Valparaiso', which was used in the movie "White Squall". Puff Daddy's reworking of 'Every Breath You Take' (in the shape of 'I'll Be Missing You') brought Sting's earlier work to the notice of a new generation, and he and Pras from the Fugees reworked 'Roxanne' in 1997. Further soundtrack contributions to "The Mighty" and the remake of "The Thomas Crown Affair" followed, as did a cameo acting role in the biggest British movie of 1998, "Lock, Stock and Two Smoking Barrels". During this time he was also writing songs for Disney for the soundtrack to the 'The Emperor's New Groove' movie which was released in 2000.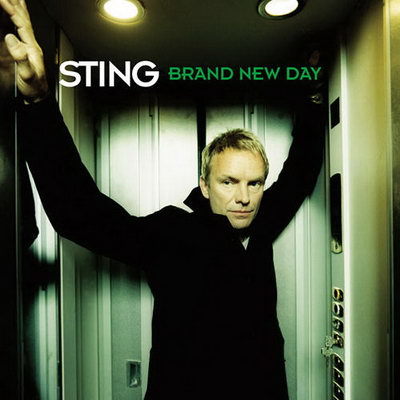 The highly anticipated 'Brand New Day' album (Sep 1999) proved to be Sting's most popular album in terms of sales - in excess of eight million copies world-wide. If 'Mercury Falling' mixed genres, 'Brand New Day' took it a step further - the title track was full of optimism and renewal, a true millennium message. The remarkable, arabesque 'Desert Rose' featured the prince of rai music, Cheb Mami, and brought arabic flavoured music to traditionally conservative US radio. 'Fill Her Up' crossed country with gospel, 'Perfect Love...Gone Wrong' included French rap, and 'Big Lie Small World' was gentle bossa nova. This was undoubtedly one of Sting's finest albums.
The subsequent tour was a staggering success with Sting playing his longest ever tour - close to 300 shows in 45 countries to just under 3 million people. As the tour finished in July with two celebratory show at London's Hyde Park, Sting was already planning his next project. He would take the 'Brand New Day' songs back to their birthplace - Italy - where he would record a live album in front of an audience of fan club members and friends that would see the material reworked and remodelled. Plans for a simultaneous webcast of the concert on September 11 were postponed as a mark of respect for the victims of the heinous terrorist acts in the USA, but the show went ahead and the results can be heard on the compelling 'All This Time' album/DVD. The powerful emotions of that evening can be heard throughout the performance from band and audience alike. Sting not only kept his promise to rework the songs from the 'Brand New Day' album but he also delved deep into his back catalogue producing magical versions of solo favourites like 'All This Time' and 'When We Dance', as well as reworkings of Police classics like 'Roxanne' and 'Don't Stand So Close To Me'.
After the end of the mammoth 'Brand New Day' world tour Sting contributed further songs to a number of movie soundtracks including 'Until...' (from Kate & Leopold) and 'You Will Be My Ain True Love' (from Cold Mountain), with both songs receiving nominations for Golden Globe and Oscar recognition. He also took time out to write a critically acclaimed memoir entitled "Broken Music", which was a fascinating and revealing account of his life from childhood to the first flushes of fame with The Police.
'Sacred Love' (Sep 2003) was accompanied by a sumptuous DVD companion piece recorded in Los Angeles. The subsequent tour which started in January 2004 was a lavish production with backscreens and video incorporated into the show. A tour of small theatres in the USA was followed by a visit to Europe before a return to the US for a summer amphitheatre tour headlining with Annie Lennox. A further visit to Europe was followed by Australasian dates including two shows in India and a Tsunami Benefit concert in Australia which raised an estimate d£1.6m. 2004 also saw Sting recognised as Musicares' Person of the Year, made a Commander of the British Empire (CBE) by Queen Elizabeth II, and at an emotional event back home in Newcastle he was honoured by the Variety Club of Great Britain. He and Mary J. Blige also collected a further Grammy award for 'Whenever I Say Your Name'.
With only a matter of weeks passing since the finish of the 'Sacred Love' tour, Sting was ready for a change. With a new stripped down, rockier sounding four piece band comprising bass, two guitars (Dominic Miller and Shane Fontayne) and drums (Josh Freese) he undertook a six week tour billed as 'Broken Music' playing a career spanning mix of tunes across the US in mainly college venues and cities he has not previously played. Sting also took the opportunity on this tour to visit many colleges as a guest lecturer where he spoke to English classes about the process of writing his memoir and to music classes about songwriting and the music business.
Spring 2006 saw Sting return to his home town where he was awarded an Honorary Doctorate in Music by Newcastle University, and the summer months saw him take the 'Broken Music' tour to Europe where he played in 27 countries in two months with a slightly revised line up of Dominic Miller and Lyle Workman on guitars and Abe Laboriel Jr. on drums. These shows proved as successful with fans and critics alike as the previous Spring's jaunt around the States had done.
As unpredictable as ever, October 2006 saw Sting turn his attentions to a long-standing interest in the work of acclaimed Elizabethan songwriter John Dowland, with the release of 'Songs From The Labyrinth', an album featuring the talents of virtuoso Bosnian lutenist Edin Karamazov. Sting explained, "I'm not a trained singer for this repertoire, but I'm hoping that I can bring some freshness to these songs that perhaps a more experienced singer wouldn't give. For me they are pop songs written around 1600 and I relate to them in that way; beautiful melodies, fantastic lyrics, and great accompaniments." The album was a critical and commercial success topping classical charts across the world with the album outselling all previous Dowland releases in its first week of release. Indeed, despite its release late in the year, the album was the best selling classical album of both 2006 and 2007 on the Billboard end of year chart.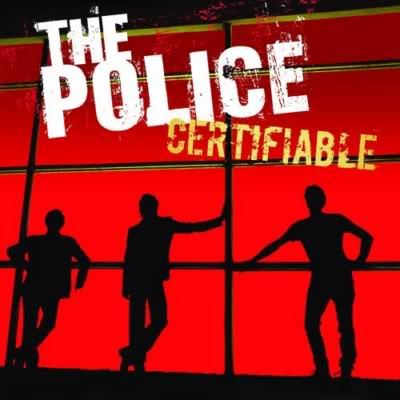 In February 2007, Sting stunned everyone when together with Stewart Copeland and Andy Summers The Police reformed for a performance at the annual Grammy awards, where he announced, "We're The Police and we're back!" At a press conference in Los Angeles' Whisky A Go-Go club the following day the band performed again and confirmed what was now the world's worst kept secret: that they would be starting a world tour. After rehearsals in Italy and Canada the band opened their tour with a final rehearsal performance for fan club members and two further shows at Vancouver's GM Place in May 2007. A heady combination of nostalgia from older fans who saw the band first time round and intrigue from younger ones who only knew the band from their recordings was supported by ecstatic press reviews and shows sold out around the world in record time as more than 2.5 million tickets were sold.
The reformed band proved even more popular than on their 'Synchronicity' tour with sold out shows at many of the most historic and renowned stadiums around the world including: Fenway Park (Boston); Wrigley Field (Chicago); Dodger Stadium (Los Angeles); Twickenham Stadium (London); Stade de France (Paris); Croke Park (Dublin) and River Plate Stadium (Buenos Aires). The Dublin show alone saw the band play to more than 81,000 fans - their largest ever audience. Among the accolades garnered by the tour were "Major Tour of The Year" (Pollstar), as well as "Tour of the Year" and "Top Selling Tour of 2007" (Billboard Magazine). In February 2008 the band announced a third tour swing through North America supported by Elvis Costello and the Imposters, which in addition to their summer tour of festivals and stadiums in Europe would see the band on the road until August 2008.
A handful of concert appearances in mid 2009 disguised the fact that Sting was also recording a new solo album, and naturally, it was not what was expected. Taking the winter as it's over-arching theme, Sting instead recorded a selection of ancient hymns, carols, folk songs and re-recorded a small selection of his own songs with a hugely talented group of musicians including Dominic Miller and Kathryn Tickell. The resulting album 'If On A Winter's Night...' was release in Autumn 2009, and the songs on the album received a world premiere in the magnificent setting of Durham cathedral, in Sting's native northeast England where the two performances were also filmed for a feature length DVD/TV programme. Further shows in New York, Paris and Baden Baden followed before Christmas 2009.
2010 found Sting performing occasional live shows in places like Dubai, Venezuela and Colombia with a core band of Dominic Miller and David Sancious and one of a selection of drummers - Vinnie Colauita, Abe Laboriel Jr and Josh Freese - depending on their respective availability. The main live activity of the year though was the 'Symphonicity' tour with the Royal Philaharmonic Concert Orchestra and a quintet consisting of Dominic Miller, David Cossin, Jo Lawry, Rhani Krija and Ira Coleman. The tour found him performing his most celebrated songs re-imagined for symphonic arrangement, conducted by Steven Mercurio (Pavarotti, Bocelli). The tour played across North America in June and July, arriving in Europe in the autumn and continues in Australasia in 2011. An album of studio recorded tracks, 'Symphonicities', was released in July 2010 with a live CD/DVD recorded at Berlin's O2 World released in late November before the tour headed back to Europe in the summer of 2011 with dates conducted by Sarah Hicks.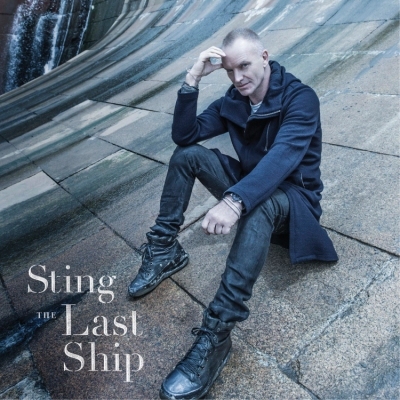 The autumn of 2011 saw Sting celebrate his 60th birthday with a star studded concert at New York's Beacon Theatre where artists including Bruce Springsteen, Stevie Wonder and Lady Gaga all performed. An innovative iPad app also accompanied a lavish boxed set retrospective collection entitled 'Sting: 25 Years'. In October 2011 Sting was on tour once again, this time in a stripped down format under the banner of 'Back To Bass'. The string of North American dates were performed with Dominic Miller, his son Rufus Miller, Vinnie Colaiuta, violinist Peter Tickell and vocalist Jo Lawry. In early 2012, Sting held some development performances of his work-in-progress, the musicial play 'The Last Ship' in Newcastle. These were read throughs with local actors and new material was played publicly for the first time. The Back To Bass tour then continued throughout 2012 across Europe and parts of Asia with the addition of keyboardist David Sancious, and revisited North America and Europe through the summer of 2013.
September 2013 saw the release of 'The Last Ship', the first album of original material since 2003's 'Sacred Love'. Inspired by the play of the same name the album explores the central themes of homecoming and self-discovery, drawing upon his memories of growing up in the shadow of the Swan Hunters Shipyard in Wallsend. To coincide with the release Sting performed ten benefit shows featuring the new material at New York's Public Theatre in September/October 2013. 'The Last Ship' had a well-received off-Broadway run in Chicago during summer 2014 and opened on Broadway in late September that year running for over 100 performances. In between these bouts of activity on 'The Last Ship', Sting and Paul Simon found time to undertake an arena tour together across North America in February and March 2014 that saw them performing solo sets and together. These shows were extremely well received critically, and led to further dates in Australia, New Zealand and Europe in 2015. Immediately the tour with Paul Simon finished Sting then performed three sold out Last Ship benefit shows on Tyneside to benefit the Sage Gateshead's 10th birthday appeal, and performed at a string of outdoor dates and festivals in Europe during summer 2015.
In Summer 2016, Sting and Peter Gabriel undertook the critically acclaimed "Rock, Paper, Scissors" tour - a short 21 date summer tour of North America. The dates saw Sting and Gabriel performing an intriguing set with both bands on stage throughout the performances even performing each other's songs. After a few solo summer European shows took place, Sting announced a new "rock" album '57th & 9th' (named after the location in NYC of the studio where the album was recorded) would be released in November 2016.
After a few solo summer European shows took place, Sting announced a new "rock" album '57th & 9th' (named after the location in NYC of the studio where the album was recorded) would be released in November 2016. The subsequent world tour in 2017 visited 104 cities in 41 countries around the world.
In March 2018, The Last Ship musical opened to widespread critical acclaim in Newcastle and toured around the provinces also visiting Dublin. The '44/876' album with Shaggy was released in April 2018 and the duo toured throughout the summer in Europe and North America with a number of shows in Central and South America. The album went on to win a Grammy in the Best Reggae Album category. Sting also took the role of Jackie White in The Last Ship's run at the Princess of Wales Theatre in Toronto during its residency in February/March 2019 and will be reprising the role during the play's run in Los Angeles and San Francisco in early 2020.
In April 2019 the BMI announced that 'Every Breath You Take' had become it's most performed song hitting 15 million radio plays and replacing 'You've Lost That Loving Feeling' at the top spot.
The first dates for 'Sting: My Songs' tour which commences in May 2019 have been announced promising a "rollicking, dynamic show focusing on the most beloved songs written by Sting and spanning the 16-time Grammy Award winner's prolific career with The Police and as a solo artist". Accompanying the tour is 'My Songs' an album that finds Sting revisiting his most celebrated hits and which he described as "My life in songs. Some of them reconstructed, some of them refitted, some of them reframed, but all of them with a contemporary focus."
As ever, Sting continues to intrigue and surprise…
© D&W/Sting.com 2020
Selected Career Awards
Grammy Awards
1980 'Reggatta De Blanc,' Best Rock Instrumental Performance - The Police
1981 'Don't Stand So Close To Me,' Best Rock Vocal performance by a Duo or Group - The Police
1981 'Behind My Camel,' Best Rock Instrumental Performance - The Police
1984 'Every Breath You Take,' Song Of The Year - Sting
1984 'Every Breath You Take,' Best Pop Performance by a Duo or Group with Vocal - The Police
1984 'Synchronicity II', Best Rock Performance by a Duo or Group with Vocal - The Police
1984 'Brimstone and Treacle', Best Rock Instrumental Performance - Sting
1986 'Bring On The Night', Best Long Form Video - Sting
1986 'Bring on the Night', Best Male Pop Vocal Performance - Sting
1992 'The Soul Cages,' Best Rock Song - Sting
1994 'If Ever I Lose My Faith In You,' Best Male Pop Vocal Performance - Sting
1994 'Ten Summoner's Tales', Best Long Form Video Of The Year - Sting
1994 'Ten Summoner's Tales', Best Engineered Recording - Hugh Padgham
2000 'Brand New Day', Best Pop Album - Sting and Kipper
2000 'Brand New Day', Best Male Pop Vocal Performance - Sting
2001 'She Walks This Earth (Soberana Rosa)' Best Male Pop Vocal Performance - Sting
2004 'Whenever I Say Your Name', Best Pop Collaboration With Vocals - Sting & Mary J. Blige
2019 '44/876', Best Reggae Album - Sting & Shaggy
Selected BMI Awards
1984 'Every Breath You Take,' Song Of The Year - Sting
1985 'Wrapped Around Your Finger,' 'King Of Pain' and 'If You Love Somebody Set Them Free,' Most Performed Songs - Sting
1986 'Fortress Around Your Heart,' Most Performed Song - Sting
1994 'Fields of Gold,' BMI Pop Music Award - Sting
1994 'If I Ever Lose My Faith In You,' BMI Pop Music Award - Sting
1995 'If I Ever Lose My Faith In You,' BMI Most Performed Song Of The Year - Sting
1995 'If I Ever Lose My Faith In You,' BMI Most Performed College Radio Song - Sting
1998 'I'll Be Missing You/Every Breath You Take,' BMI Most Performed Song of the Year - Sting
1998 'Every Breath You Take,' BMI Award for Five Million Radio Plays - Sting
1998 'Fields Of Gold,' BMI Award for Two Million Radio Plays - Sting
2000 'Every Breath You Take,' BMI Award for Five Million Radio Plays - Sting
2000 'If I Ever Lose My Faith In You,' BMI Award for Two Million Radio Plays - Sting
2000 'Spirits In The Material World,' BMI Award for Two Million Radio Plays - Sting
2001 'Brand New Day' BMI Pop Award for 446,191 performances in 2000 - Sting
2001 'Desert Rose' BMI/Robert S. Musel Crystel Award for the highest performing song (828,092 performances) in 2000 - Sting
2002 'Emotional' (recorded by Carl Thomas using a sample of 'Shape of My Heart) Urban Award (275,218 performances in 2001)
2005 'Every Breath You Take,' BMI Award for Eight Million Radio Plays - Sting
2011 'Every Breath You Take,' BMI Songwriters Award for over Ten Million Performances - Sting
2012 'Every Breath You Take,' BMI Songwriters Award for over Eleven Million Performances, 'Don't Stand So Close To Me', BMI Songwriters Award for over Five Million Performances, 'Message In A Bottle', If I Ever Lose My Faith In You' and 'De Do Do Do De Da Da Da', BMI Songwriters Award for over Three Million Performances - Sting
2016 'Every Breath You Take', BMI Songwriters Award for over Thirteen Million Performances - Sting
2016 BMI Icon Award
2019 'Every Breath You Take', BMI Songwriters Award for over Fifteen Million Performances - Sting
2020 'Every Little Thing She Does Is Magic', BMI Songwriters Award for over Nine Million Performances - Sting
Brit Awards
1982 Best Group - The Police
1985 Outstanding Contribution to British Music - The Police
1991 Best Male Solo Artist - Sting
2002 Outstanding Contribution to British Music - Sting
Golden Globes
2000 Nomination: 'My Funny Friend And Me' - Best Song
2001 Winner: 'Until'- Best Song from Kate & Leopold
2003 Nomination: 'You Will Be My Ain True Love' - Best Song
Oscars
2000 Nomination: 'My Funny Friend And Me' - Best Song
2001 Nomination: 'Until' - Best Song from Kate & Leopold
2003 Nomination: 'You Will Be My Ain True Love' - Best Song from Cold Mountain
Emmy's
2002 Winner: Sting in Tuscany: All This Time - Outstanding Individual Performance in a Variety or Music Program.
2002 Winner: Sting in Tuscany: All This Time - Outstanding Multi-Camera Picture Editing for a Movie, Miniseries, or Special
2004 Winner: A&E In Concert: Sting: Sacred Love: Outstanding Technical Direction, Camerawork, Video For A Miniseries, Movie Or A Special
2004 Winner: A&E In Concert: Sting: Sacred Love: Outstanding Sound Mixing For A Variety Or Music Series Or Special
2011 Winner: A&E Private Sessions: Outstanding Achievement In Sound Mixing - Live Action And Animation
Ivor Novello's
1998 Winner: 'Most Performed Work' for 'I'll Be Missing You/Every Breath You Take'
2002 Winner: 'International Achievement Award'
Cannes Lions International Festival of Creativity
2012 Winner: 'Best Visual Design/Aesthetic' - Sting 25 App