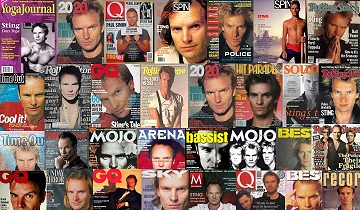 The following article appeared in an October 2018 issue of The Daily Telegraph...
The journey on the express train from Firenze Santa Maria Novella to Roma Termini takes, on average, 1 hr 25 mins and is less than 200 miles in distance.
If you have a choice between taking the car or the train to Rome, think about it for a moment – then choose the train.
Even if you have never taken this route before and don't know Italy, everything seems familiar and comforting, perhaps because we have seen the landscape on postcards, in magazines and in the movies.
From the moving train, you can gaze at the expanse of Tuscany: its vineyards, cypress trees and rolling hills; Orvieto perched on a rock cliff for defensive purposes and surrounded by walls and a steep embankment; the light reflecting off the walls like drinks on a tray.
It's a vision of Italy you only see from the train. And as you head into Lazio and near Rome, even the sharp contrast of the countryside to the city doesn't jar like on most train journeys. Instead the luxury of the journey has energised you even more to enjoy one of the world's most beautiful cities.
Why choose this journey?
In August of this year, my wife [Trudie Styler] and I took an express train from Florence to Rome. We had been invited to a meeting with the Pope.
The audience took place in a large room filled with a few thousand devotees. We were seated at the front and were told we would be seen last. The Pope arrived at the back of the auditorium and, as we had already been warned, 20 minutes earlier than expected.
A sudden and explosive wave of excitement and joy emanated from this slight figure in white, the effect was palpable and infectious among the gathering of South Americans, Africans, southern Europeans, entire football teams, Scout troops, a line of brides in their trousseaus, rows of the severely disabled, inert in their wheelchairs, wounded military, a political delegation from Côte d'Ivoire and a British singer and his actress wife.
It was truly a "rock star" entrance, but without pomp or fanfare, and totally disarming.
Who would you like to be sitting next to or opposite?
My grandmother Agnes. She would have liked the fact that I was meeting the Pope.
When you look out of the window, what do you hope to see?
I'd love to see the ancient hill towns, unchanged over the centuries, overlooking the Tuscan countryside.
Name your choice of one album and favourite book to take with you – or choose to take nothing at allI like to be alone with my thoughts, and for me the whole purpose of a train journey is to watch the landscape unscrolling past the window. I have enough music already in my head for the soundtrack, and if the view becomes suddenly uninteresting I'll attend to the crossword on my knee.
Are you going to, or away from something?
I seem to have spent a lifetime moving away from the religion of my childhood, and yet always compelled by it. Is this a journey back? I don't know, I'm chronically agnostic.
When your train goes into a tunnel, what is your first thought?
Excitement! The sudden and dangerous violence of a tunnel, the engulfing darkness, the profound change in the sound of the air, not knowing when it will end and then just as suddenly the sunlight breaking through the windows again and the comforting clatter of the rails.
When a train travels in the opposite direction, what do you see in the passing carriages?
I'm thinking of the beginning of Woody Allen's Stardust Memories. When from his carriage he looks out and sees a glamorous party going on in an adjacent carriage. He pleads to the conductor to get off before his train leaves the station so that he can join the party. I'm much too proud, or perhaps stoic, to have done that.
I may well have chosen the wrong train, the unfashionable train, but I've only ever followed my curiosity, my intuition, my instinct, and it's not completely rational but has somehow served me well.
When the train stops at a station for five minutes, what do you buy or who do you call?
A station in a small town will always remind me of my childhood. I was born and raised in such a town, between a railway line and a shipyard on Tyneside. I took the train to my school in Newcastle every morning, imagining a bigger life in a bigger world. My favourite train poem is "The Whitsun Weddings" by Philip Larkin.
Who would you like to say sorry to?
To everyone I've ever hurt, knowingly or unknowingly.
If you fall asleep, who do you trust to wake you before you reach your destination?
My wife, who is travelling with me. I have six wonderful children and a handful of good friends. I'm very lucky.
If you were to leave a gift for the person taking up your seat, what would it be?
I'd leave a half-finished cryptic crossword. Hopefully the person who chooses my seat will be able to finish it. Life is a puzzle and we only have an allotted time to solve it.
Who is meeting you?
Why, the Pope, of course.
(c) Daily Telegraph by Simon Astaire